Photos of our Vacation Rentals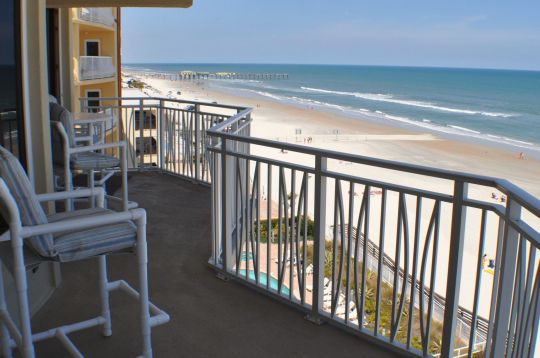 601-From the balcony looking north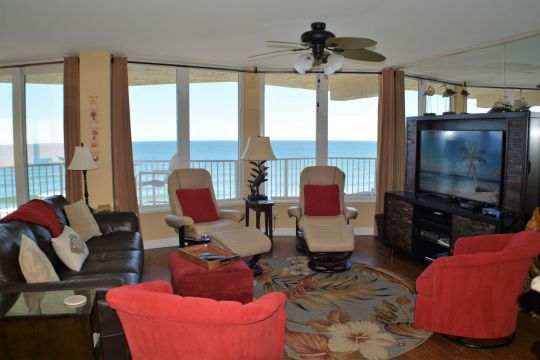 601-The living room with a view out to the ocean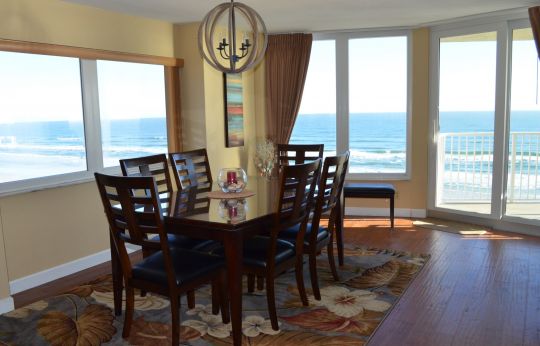 601-View of dining area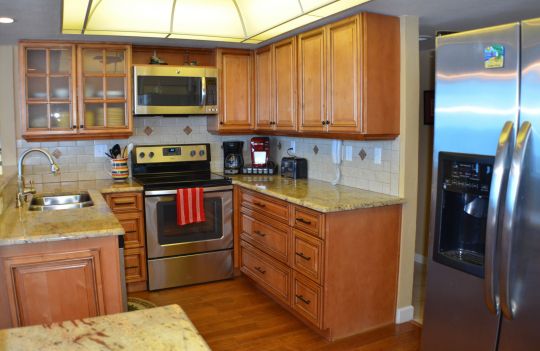 601-Kitchen - fully furnished with granite counters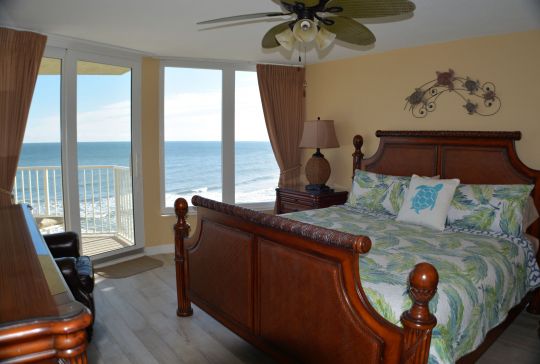 601-Master Bedroom with oceanfront balcony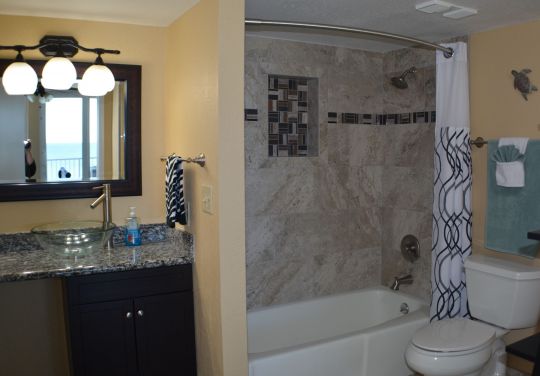 601-Master Bathroom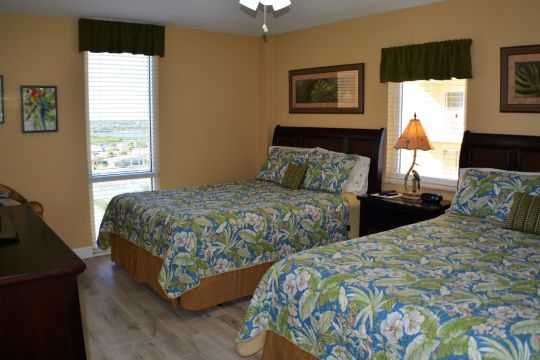 601-Second Bedroom with 2 queen beds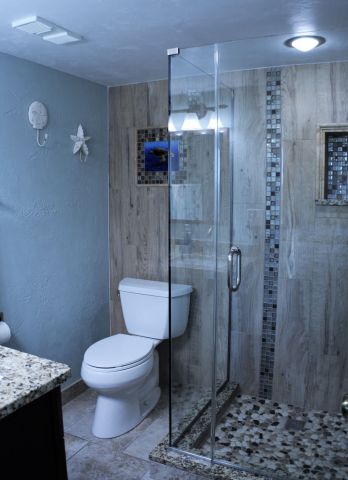 601-Second Bathroom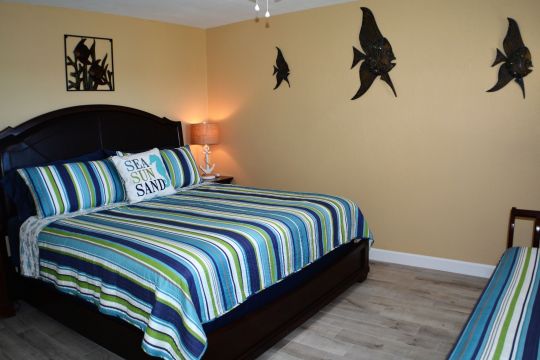 601-Third Bedroom with king & twin sofa sleeper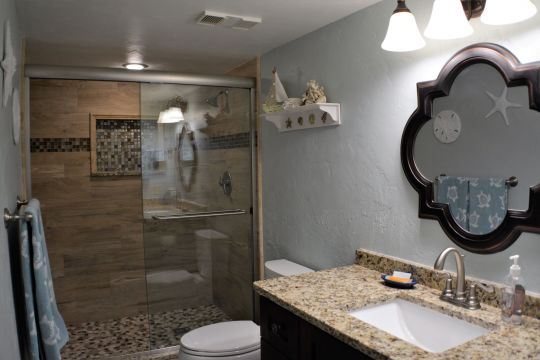 601-Third bathroom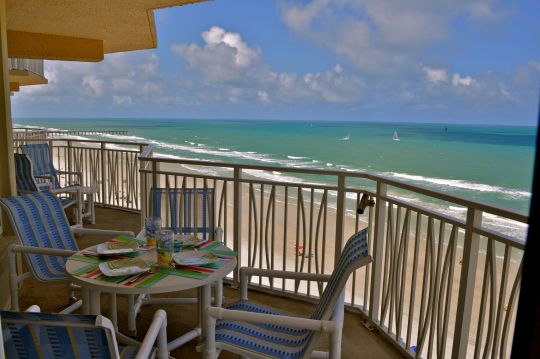 1007-View from the balcony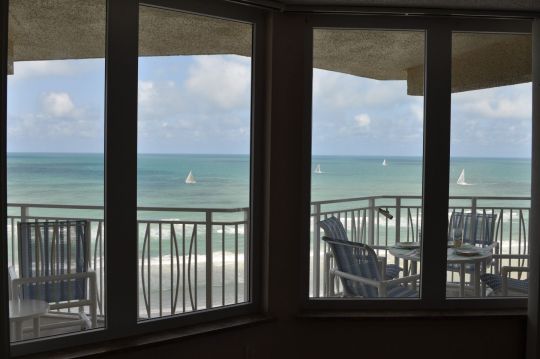 1007-View of the balcony/ocean from the dining room
1007-Dining Room with ocean views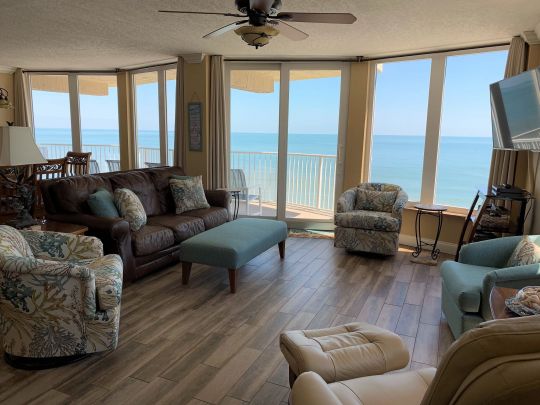 1007 - Living Room with panoramic views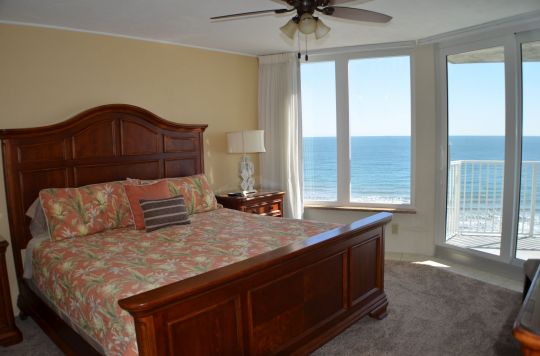 1007 - Master Bedroom with oceanfront balcony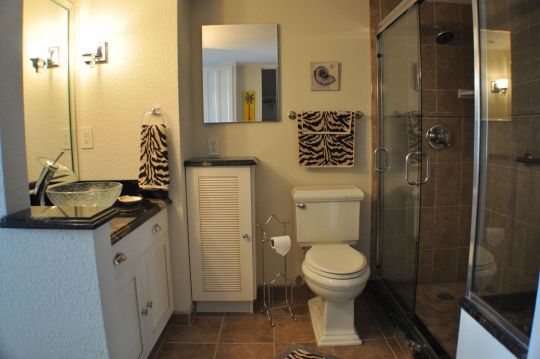 1007 - Master Bathroom with shower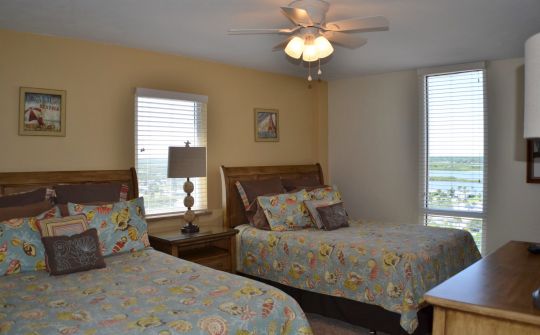 1007 - Second Bedroom with 2 queen beds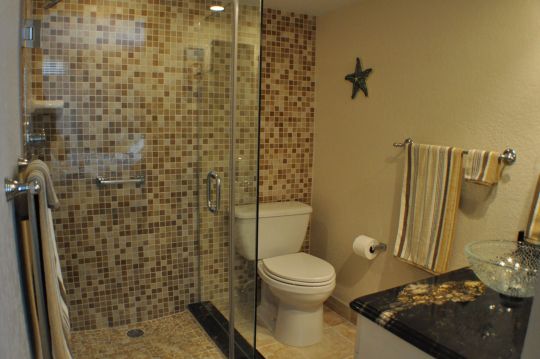 1007 - Second Bathroom with shower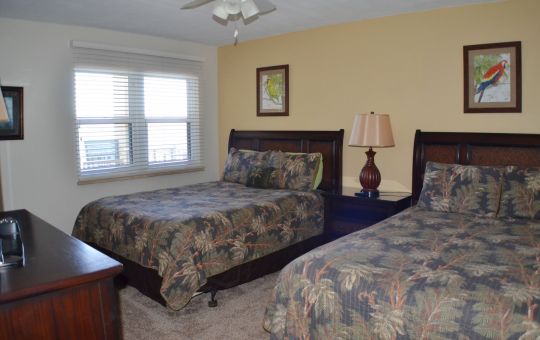 1007 - Third Bedroom with 2 queen beds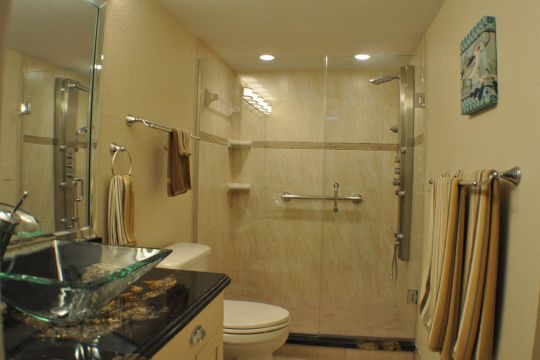 1007 - Third Bathroom with shower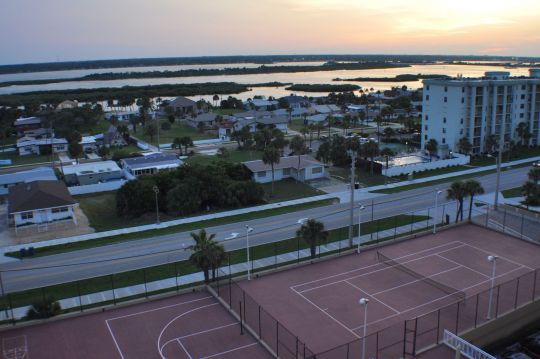 1007 - View of tennis courts & Intracoastal Waterway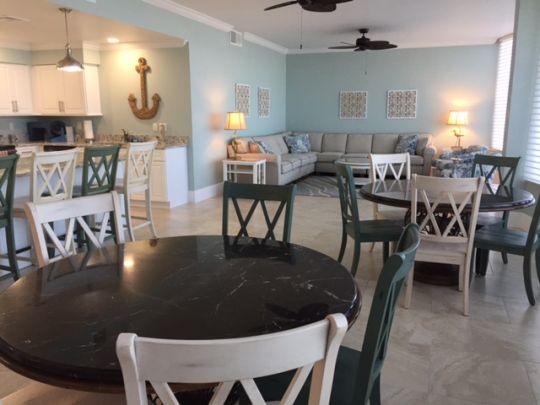 Shores Club Community Club Room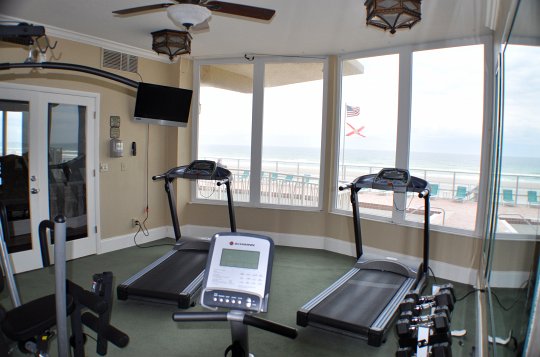 Shores Club Fitness Center with ocean views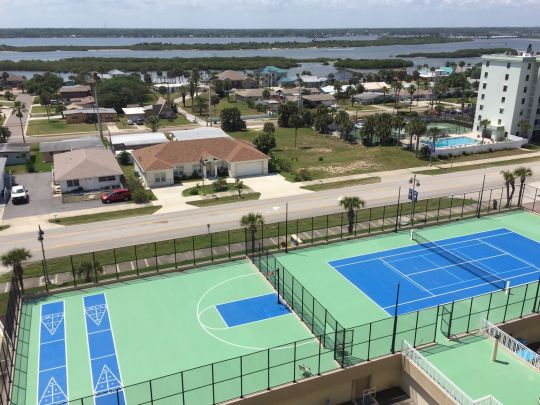 Shores Club Tennis, basketball & shuffleboard courts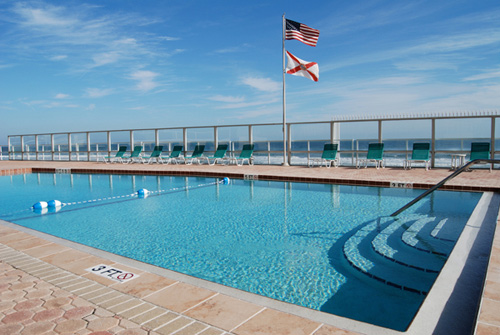 Shores Club Swimming Pool & Deck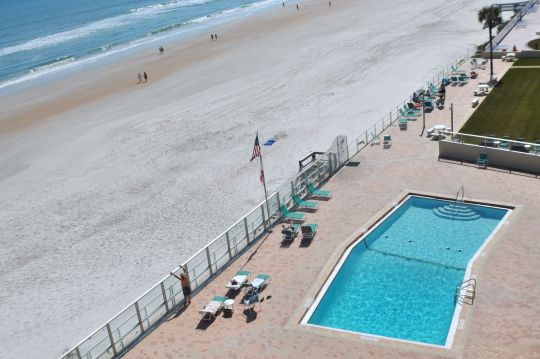 Shores Club Heated swimming pool/large deck area with BBQ grills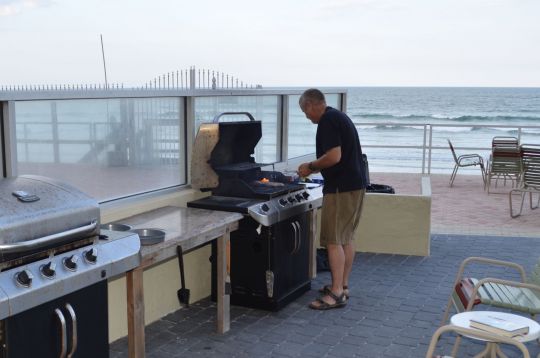 Shores Club - gas BBQ grills available for your use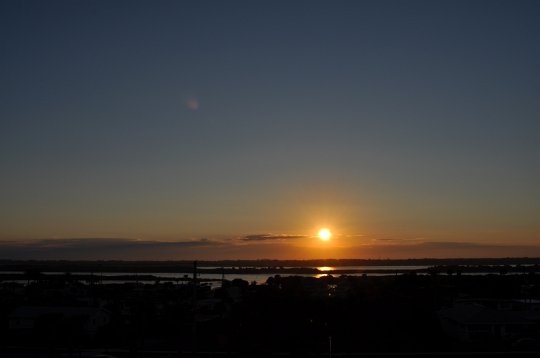 Shores Club Sunset view from back balcony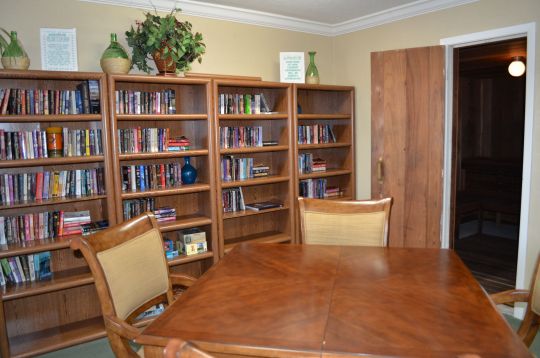 Shores Club - Library & sauna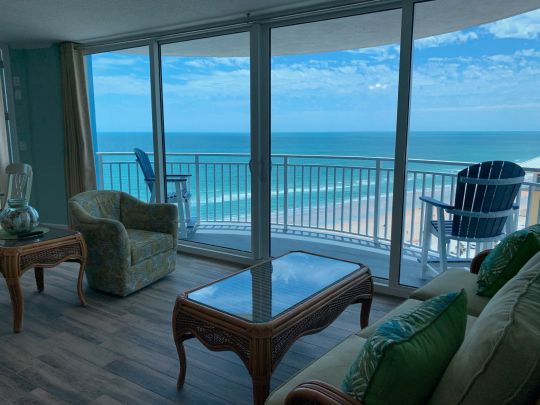 Peck Plaza 17SE-Lining Room with ocean views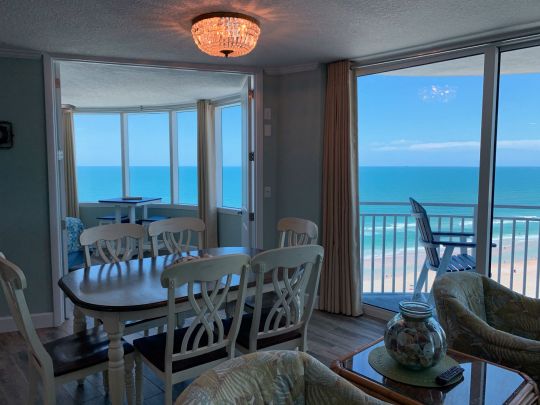 Peck Plaza 17SE-Dining with ocean views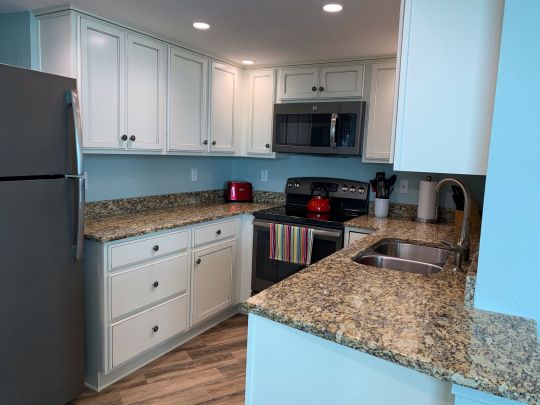 Peck Plaza 17SE-Fully furnished Kitchen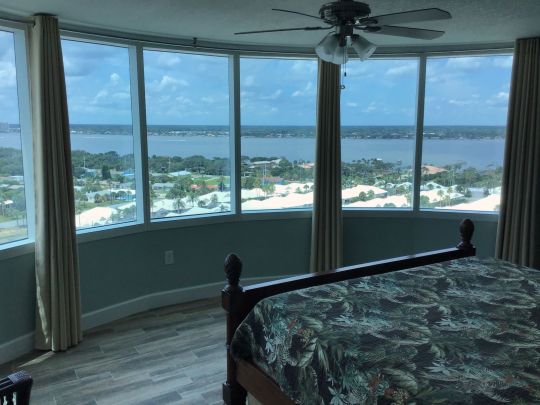 Peck Plaza 17SE-Master Bedroom with river and ocean views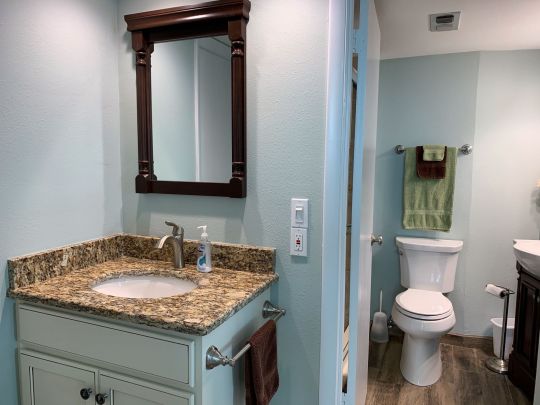 Peck Plaza 17SE-Master Bathroom with shower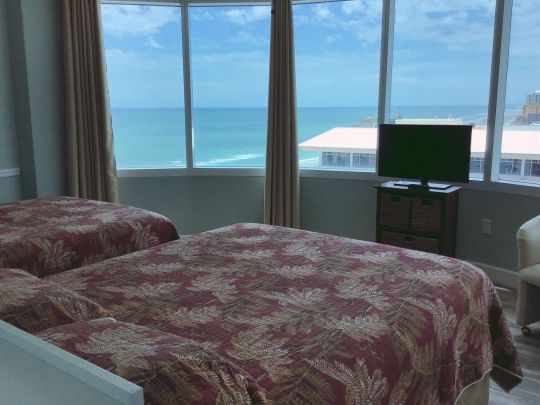 Peck Plaza 17SE-Second Bedroom with queen bed and full bed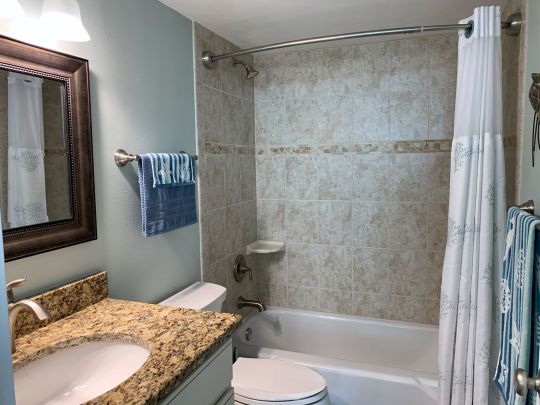 Peck Plaza 17SE-Second Bathroom with tub/shower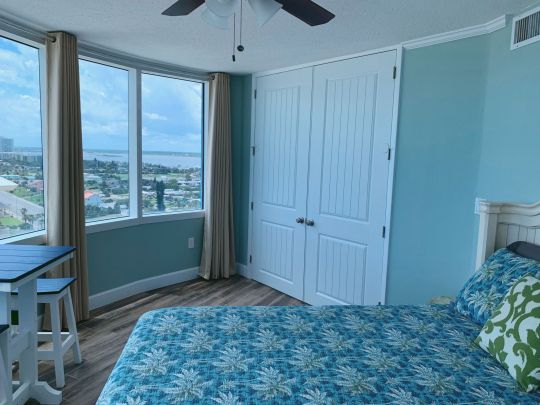 Peck Plaza 17SE-Third Bedroom with queen bed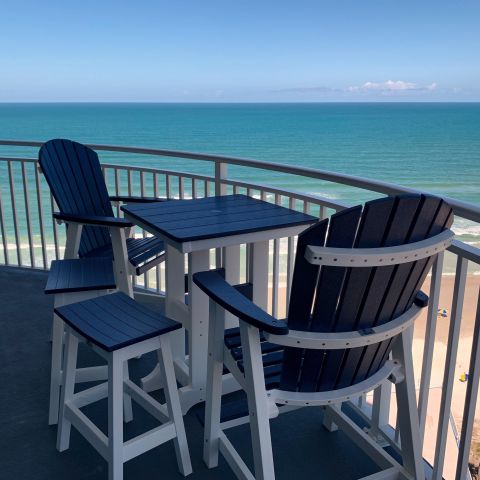 Peck Plaza Balcony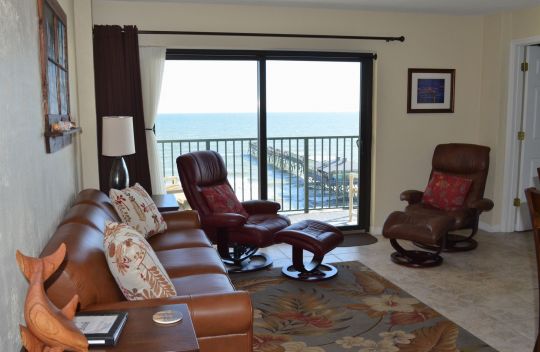 Sunglow 702 - Living/dining with great views!
Sunglow 702 - Updated kitchen
Sunglow 702 - Master bedroom with oceanfront balcony
Sunglow 702 - Second bedroom with queen bed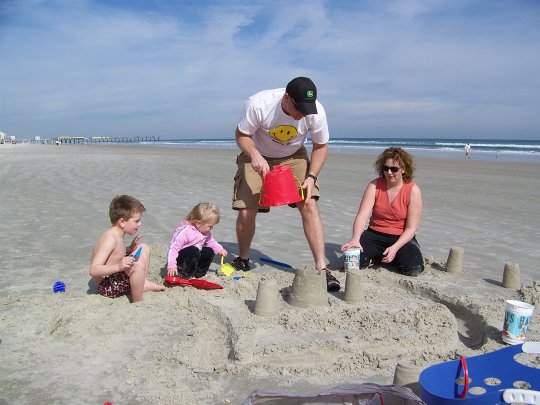 Fun at the beach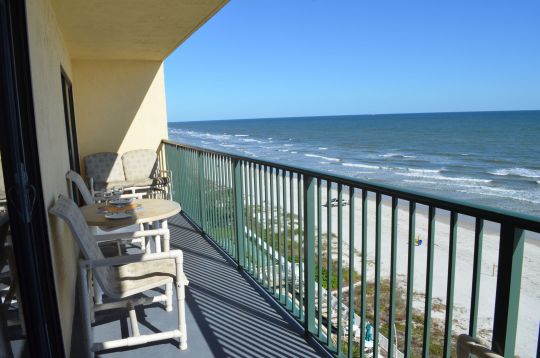 Sunglow 702 - Oceanfront balcony with patio table & chairs
Sunglow Resort - Heated pool & hot tub
Sunglow Resort - charcoal BBQ grills & picnic area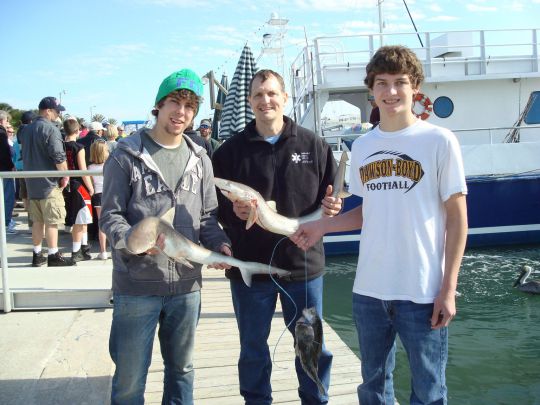 Fishing trip from nearby Ponce Inlet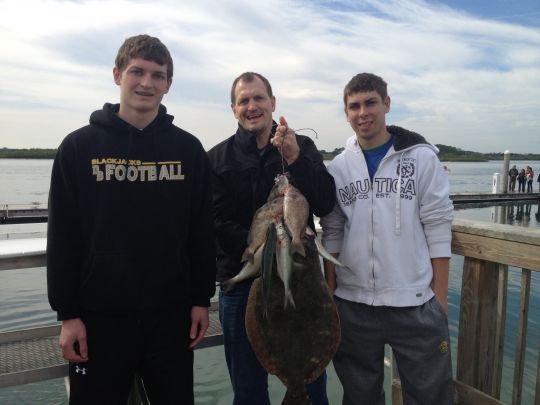 A successful fishing trip on Sea Spirit!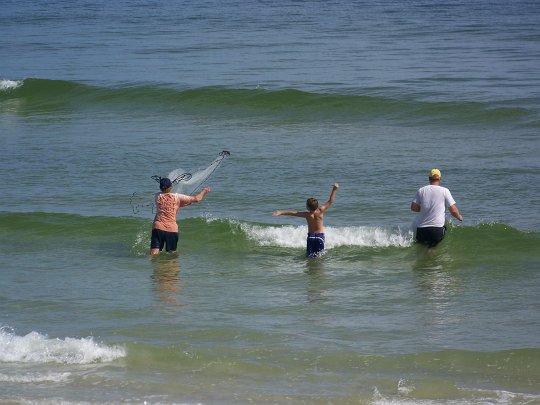 Casting the net for fish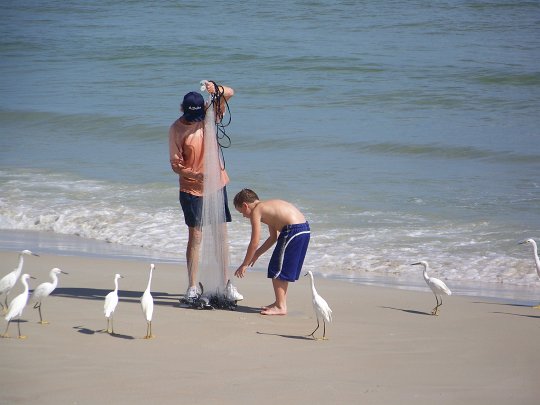 Fishing with a net from shore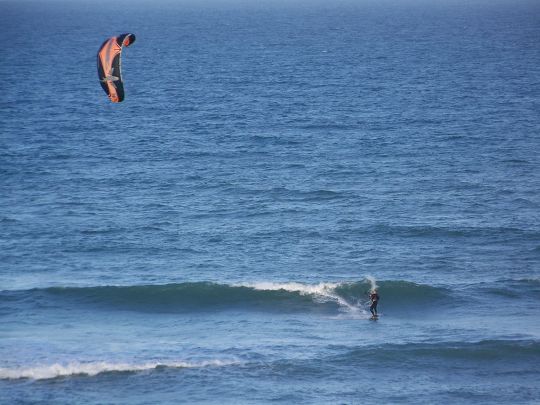 Kitesurfing - viewed from balcony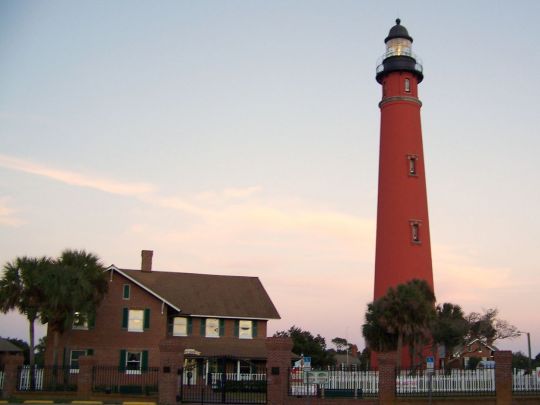 Ponce Inlet Lighthouse & Museum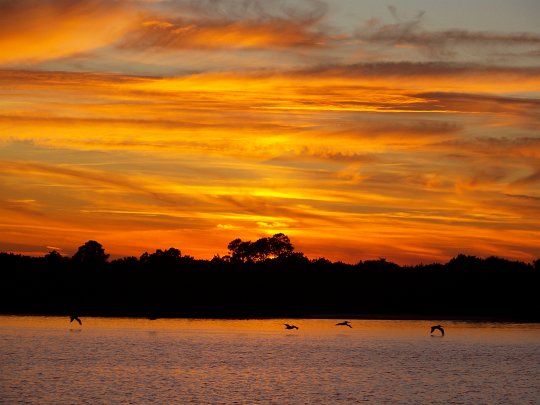 Sunset over Halifax River from one of the nearby restaurants - Special thanks to Barb Smith for the beautiful pictures!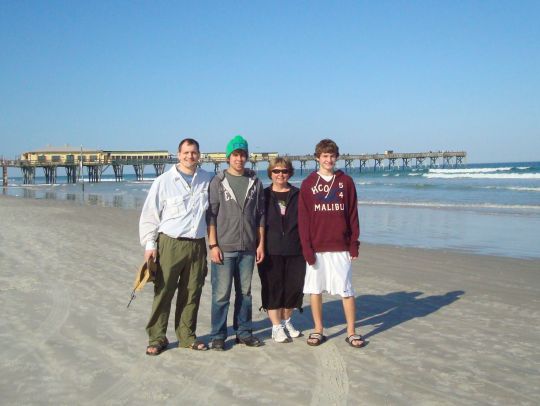 The Arvold Family